Stock Full Color  |  Stock B & W  | Custom B & W  |   
Custom Color  |  Tab  |  Other Options | 

STOCK FULL COLOR DIVIDERS   
Included in the base price of your book, you may choose a set of Fundcraft full-color divider sets, which come pre-printed with seven recipe categories. We offer a variety of designs to complement our Fundcraft full-color cover designs. Many feature a unique design for each recipe section.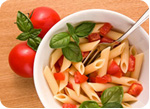 Free Features


Choose from ±40 designs
    

7 preprinted dividers per set

*NOTE, an optional Divider is available for a select number of divider designs. For an additional charge of $15.00 per divider/ per order. (Dividers available are D4 Food Photo, D6 Small Town, D7 Country Girl, and D10 Food Art.)


Fundcraft Full Color Section Divider Titles
      If you select one of Fundcraft's full color divider sets, the seven section titles will be:                        
                           

Appetizers, Relishes and Pickles
                           

Soups, Salads, and Sauces
                           

Meats and Main Dishes
                           

Vegetables
                           

Breads, Rolls and Pastries
                           

Cakes, Cookies and Desserts
                           

Beverages, Microwave and Miscellaneous

      If you wish to have different divider titles, you may either select a Fundcraft black and white divider set, which allows you to specify custom titles, or you may design your own dividers for an additional cost.

Optional Helpful Cooking Hints on Divider Backs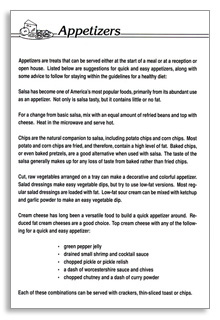 Whether you choose a set of Fundcraft dividers or create your own, each divider can be printed on the back with our handy set of "Helpful Cooking Hints." Cooking Hints cannnot be ommited on Fundcraft Full-Color divider sets.

Customer Back Printing
As a deluxe option, you may print your own information or designs on the back of custom dividers instead of our "Helpful Cooking Hints."
[ *Not FREE, View Prices under the Section Divider options]


[

Click on the thumbnail or small graphic for larger view of the set. ]







D3 D4 D5 D6 D7 D8 D10









D29 D34 D35 D36 D37 D38 D40










D43 D45 D46 D47 D65 D66 D67










D68 D69 D70 D71 D72 D75 D76










D77 D78 D79 D80 D81 D82 D83






D85 A+ D87 D88