Fundcraft Calendar for your Cookbooks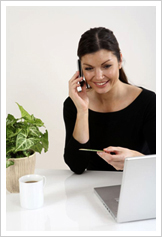 Plan the selling date for your cookbooks! Remember, normal production time for our Short/Cut™ CD program takes approximately 25-30 working days. [*Normal Production Time for books typed and proofed by Fundcraft is 35-50 working days]. Shipping time is usually 2-5 business days, depending upon how far you are from our plant in TN. We do try to meet all requested delivery dates if possible. Fundcraft works with thousands of groups, and we try to treat every group equally when it comes to shipping time. If we do have an opening in production, we try to fill the slot with a group that has requested an early ship date. *We do offer a rush service for an additional charge. Fundcraft's busy season is August-December and production may take longer during this time.
*RUSH SERVICES are available. (25 working days guaranteed ship time, 15% on order total or $200 minimum).
January
February
March
April
New Year's Day
Martin Luther
King Day
Ash Wednesday
Lincoln's Birthday
St. Valentine's Day
Washington's Birthday
Orthodox Lent Begins
St. Patrick's Day
First Day of Passover
Orthodox Easter
Palm Sunday
Good Friday
Easter Sunday
May
June
July
August
Mother's Day
Memorial Day
Flag Day
Father's Day
Independence Day
Back to School
September
October
November
December
Labor Day
First Day of Rosh Hashanah
Yom Kippur
Columbus Day
Halloween
Election Day
Veteran's Day
Thanksgiving Day
First Day of Hanukkah
Christmas Day

Holiday Schedule to Deliver your Cookbooks—
Easter Delivery—
Valentine's Day Delivery—
Mother's Day Delivery—
Memorial Day Delivery—
Fourth of July Delivery—
Thanksgiving Delivery—
Christmas Delivery—

Send cookbook manuscript in JANUARY.
Send cookbook manuscript in DECEMBER.
Send cookbook manuscript in FEBRUARY.
Send cookbook manuscript in MARCH.
Send cookbook manuscript in APRIL.
Send cookbook manuscript in AUGUST.
Send cookbook manuscript in SEPTEMBER.