About Us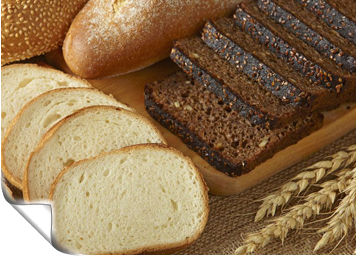 Fundcraft Publishing, a family-owned cookbook publishing company, which originated out of a small rural print shop in eastern Kansas in the early 1900s. In the early 1940s, the company printed its first fundraising "cookbook" for the local Methodist church. And over the years, fundraising cookbooks has proved to be a phenomenal success; helping churches, civic groups and more (at the national level) raise thousands of dollars.


In 1950, David Bradley joined the company, working after school and on weekends learning the cookbook publishing business. A few years later, Fundcraft was the first printing company in eastern Kansas to purchase new offset equipment and add color printing to their cookbook printing methodology.

After college, David returned to the business, which by that time was one of the leaders in cookbook publishing for churches, individuals and civic groups around the country. Fundcraft purchased a large cookbook printing company, North American Press of Kansas City, which also had been in the cookbook publishing business for over 30 years.

Fundcraft started typing more than 50,000 cookbook recipes each week and working with more than 8,000 groups and businesses each year. Now, as one of the largest cookbook publishers in the U.S., Fundcraft has worked with thousands of groups developing a successful cookbook fundraising program and raising millions of dollars for all types of organizations.



In 1985, Fundcraft [one of the largest cookbook fundraising companies] moved from the small rural town in eastern Kansas to a new 200,000 square foot building equipped with state-of-the-art presses and equipment to produce mass volumes of fundraising cookbooks, as well as other fundraising promotional ideas. By doing so in volume, Fundcraft is able to publish as inexpensively as possible, and produces a multitude of items, within an extremely cost-effective and competitive range, allowing for company success as well as exceeding customer satisfaction — meeting virtually every book publishing/ printing need.

When son Chris came on board in the 90s, Fundcraft joined the vast world of the Internet, and informative and profitable Web sites were developed such as www.cookbooks.com, www.cookbooksonline.com, www.fundcraft.com, and www.instantpublisher.com. Cookbook printing online was born, with customers completing their fundraising cookbook online and submitting to Fundcraft for fast turn-around.

Fundcraft is now the leader as the online cookbook publisher with Web sites attracting more than 100,000 visitors each week. The cookbook fundraising program—(creating personalized cookbooks with hometown recipes) is one of the lead fundraising programs with groups desiring to raise large sums of money - in the thousands and higher.



Also, Fundcraft is now the top fundraising source for all types of school fundraising ideas, such as school planners, and more. (See all of our Web sites / subsidiares with a variety of product and service offerings below.) Fundcraft's large printing facility and home office is based in Collierville, TN (just outside of Memphis) and has grown to be the largest cookbook printing company - one customer at a time. Fundcraft is capable of taking a cookbook file from the internet and publishing a quality cookbook within a few days. Every church, club, business or civic organization that selects Fundcraft as their cookbook printing company for their fundraising program is guaranteed their cookbook will be a Recipe for Success!
---
Fundraising Cookbooks — is a wonderful fundraising idea! Your cookbook fundraising program begins by collecting recipes. Favorite recipes are collected by people who love to see their names and recipes in print! You collect the recipes and FUNDCRAFT PUBLISHING, a cookbook publishing company, publishes the cookbooks. You now can raise money by offering personalized community cookbooks!
(*Note, view the 'net profit' example to start your fundraiser.)

Note, our fundraising programs (cookbook fundraising, school fundraising, or church fundraising) have high success rates.
Fundraising Cookbook Success Stories.

COOKBOOK FUNDRAISING — Net Profit $2154

Order 300 cookbooks with 200 recipes at $3.12/each...=$936
(Receive 300 cookbooks + 9 FREE freight books)

Suggestive sales price $10/each ......................... =$3090

After Shipping Total Net Profit ........................... =$2154

*Profit margins will vary according to your sales price.
You CAN raise up to $25,000 or more.