BINDER STYLE OPTIONS FOR YOUR COOKBOOKS 



1) Perfect Binding Binder
This is a FREE binding style where the cookbook cover wraps around the book and is glued at the spine. Printing can be on the front and back covers and also the spine.
*[ Click image for Larger View ]

2) Plastic Comb Binder
This binding is FREE and offered in 6 colors and allows for printing on the spine. *Soft and hard covers can be used with this binding style.
*[ Click image for Larger View ]
3) Hardcover Binder

This binding is the most durable cover on the market. Your cover design is between a 1/8" thick heavy board and a sheet of lamination film making a very strong cover. The cookbook is bound with a plastic comb binder.


*[ Click image for Larger View ⇡]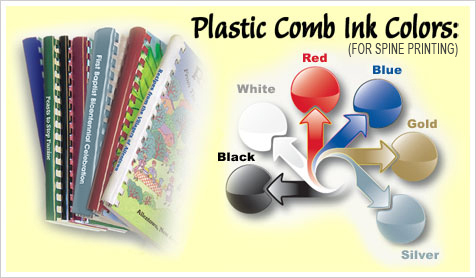 (*Note, you may print text on the spine of your cookbook.)
4) Plastic Coil Binder


This binding has a continuous plastic coil running through punched holes in the book. The coil comes in 4 colors and allows the cookbook to lay flat when opened.
*[ Click image for "Larger View" ]
5) Three Ring Binder


This binding features a full 1/8" padded front and back cover. All of our covers are laminated with a linen texture. With the 3-ring, the front, spine, and back cover can be used for printing.


*[ Click image for "Larger View" ]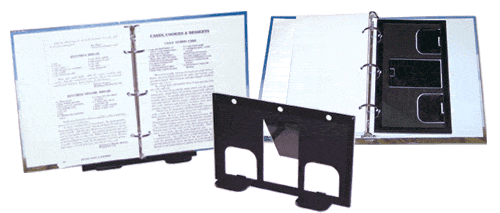 6) Ease.L.Back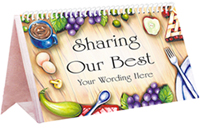 This is a fresh alternative to the standard cookbook. The cookbook features a built-in stand for easy, hands free use in the kitchen. Only one recipe is printed per page and the recipe type is larger on this style of binding.

*[ Click image for "Larger View" ]